As some of you know Nate has been in Show Low for the past 2 1/2 weeks
(only 8 days left)
doing a rural medicine rotation. This past weekend his family made a trip up there to go camping and we figured it would be a good time for me to visit and have his dad take some engagement photos
(I can't believe it's that time already).
I left work a little early on Friday and was a woman on a mission making the trip from Mesa to Show Low via Payson in 2.5 hours
(take that Google maps with your inflated 4 hour estimate)
. I really did enjoy the drive with my loud music, windows rolled down enjoying the cool autumn mountain air, and my supply of diet coke
(hallelujah for QT)
but I was really glad to finally get there and see my man. It's amazing how quickly you grow to miss someone when previously you were quite able to live 26 years without them.
The plan was to have our mini photo shoot Saturday since his family was returning home sometime Sunday morning. Mother Nature, however, had a different plan all together. All day Saturday was cloudy, windy, cold, rainy and yes even a few bouts of hail. Despite having to postpone our photo plans we had a lot of fun with plan B as it evolved throughout the day.
We took a drive to visit the spots for pictures that Nate had been scouting out over the past few weeks: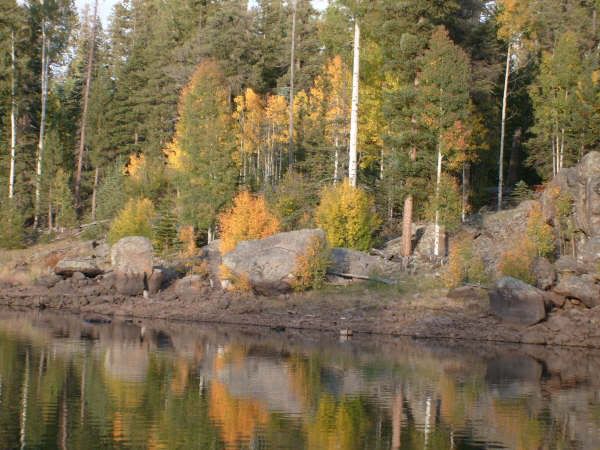 We hung out by the lake for a bit and Nate tried to see if the fish were biting: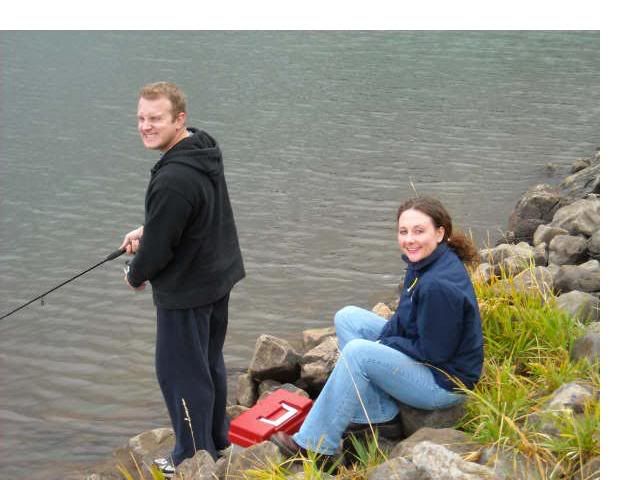 Which they were, kinda. Here's Nate doing an "intraoperative hookectomy."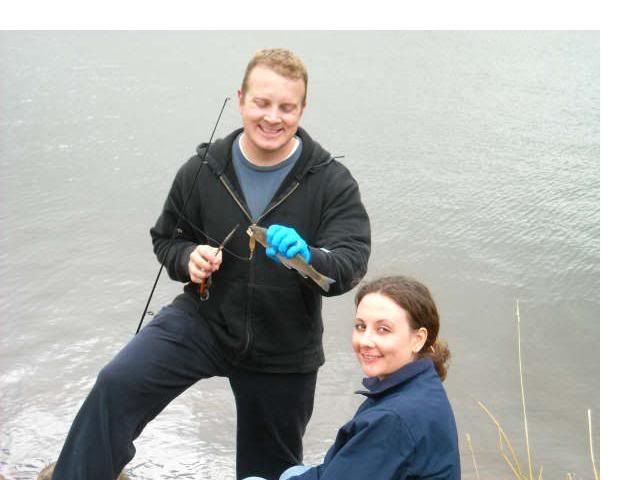 And I showed off my infinite grace by falling off the rock.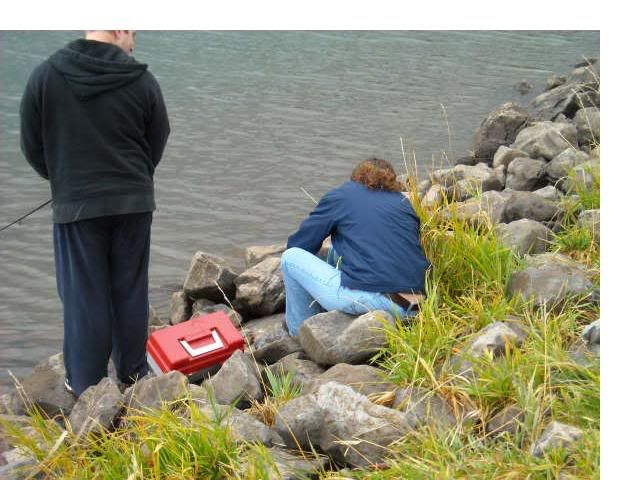 And we watched movies in his family's trailer: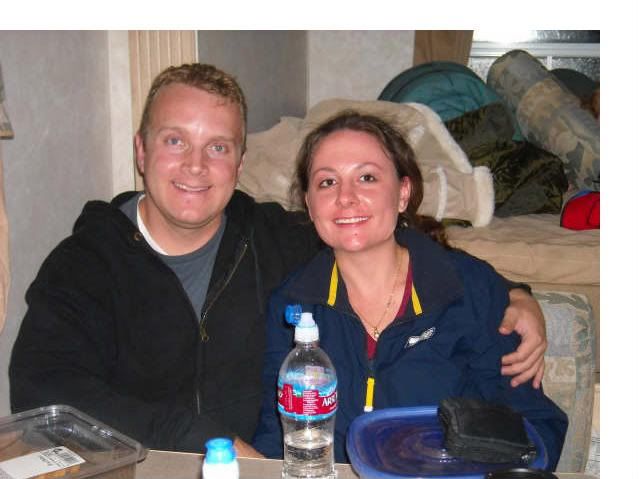 By Sunday morning the clouds had cleared but in their place we got cooler temperatures of about 40 degrees in the morning and a high of 54 by the afternoon. Not wanting to waste our opportunity at clear, sunny skies we decided to brave the cold and get some photos in. I don't want to spoil the fun so I won't post any of those yet. After we finished with photos, and his family broke camp to head for home, Nate and I made the short drive up to Sunrise and took a ride up the ski lift.
The views were beautiful but we were freezing despite our jackets, sweaters, and jeans. We should have known we were in trouble when we saw people in line practically dressed for winter with their scarfs, earmuffs, and mittens. Luckily it wasn't anything some cuddling up and hot chocolate couldn't fix.
So I can attest that fall is alive and well in the high country. Ironically enough the weather is forecasted to be in the 70's and sunny this weekend. ={